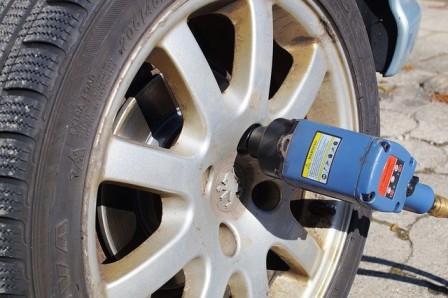 Flat Tire Change Homestead
Flat Tire Change Service- If you have ever had a flat tire encounter, you are definitely aware of how frustrating the experience can be. Being forced to interrupt your journey to have the tire fixed not only wastes a lot of time but is also a real hassle. Without proper equipment or the skill, you will need the services of a professional to either change or repair the tire. This is where Homestead Towing comes in. We are a towing company that offers local flat tire change services. With our services, your vehicle will be fixed quickly, and you will be back on your journey within a very short time.
Acquiring our flat tire change services is rather simple and straightforward. After contacting us about the flat tire, we send over a team of tire experts that are closest to your location. Within minutes, they will be with you and ready to work. The technicians will begin by assessing the situation to determine the best course of action. If roadside tore change is a viable option, they will fix the tire and have your car back on its feet. If, however, the damage to the tire is severe or you have no spare tire, they will tow the vehicle to the next mechanic or any other destination you specify.
Flat Tire Change Service
Just like the towing services, the flat tire change services are available all day and all night. This enhances your access to our services and our availability to respond to your service call. It doesn't matter the time of day or night you face the issue, all you need to do is get in touch with us and we will have a team come to your rescue. We use safe and efficient towing methods that will ensure your vehicle is towed to the destination in good condition. The lowboy and flatbed towing methods we use enable easy loading of the vehicle on the trailer. The vehicle, therefore, doesn't suffer any damages during the loading. We also use strong but safe straps to fasten the vehicle onto the trailer to avoid scratching or denting.
The level of expertise and professionalism displayed by our technicians is remarkable. They get to your location fast and work efficiently in replacing the tire. The vehicle is handled with great care and the tire change is completed smoothly.
Whenever you are stranded with a flat tire and are looking for a quick way out of the situation, contact Homestead Towing and be assured of brilliant services.