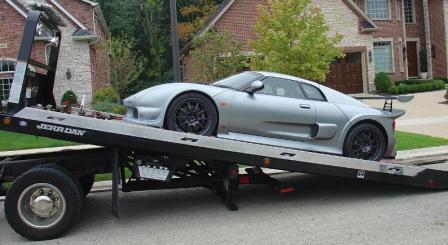 Flatbed Towing Company
Flatbed towing company – Flatbed towing provides a safer, more efficient towing alternative to drivers and car owners. Using them streamlines the whole towing process, making it easy to load the vehicle, saving on time, and preventing damages that would otherwise be sustained if other towing methods are implemented. Need the best flatbed towing services in Homestead? Homestead Towing is the company to work with. We are a local, family-owned flatbed towing company that spearheads safe, convenient, and secure towing in the city.
The entire Homestead Towing team is set on treating you to a positive client experience. From the customer care representatives to the locksmiths to the drivers and other roadside assistance specialists, our professionals are trained in excellent customer service and will treat you to an amazing experience. The team is efficient and will provide all the services you need. Meeting your demands and exceeding your expectations is a priority to us, one that we work towards achieving each time you engage our services.
Flatbed Towing Company
Homestead Towing responds to your service request with amazing speed. The courteous customer care agents will help you through the preliminary processes and acquire every information we need to deliver brilliant flatbed towing services. After getting the location and the specifics of your situation, they send over our team of towing experts who will arrive, ready to work. We have our flatbed tows located in strategic areas around the Homestead area. This makes it easy for us to get to you, wherever you are.
We owe the success of our company to the experienced and motivated team. Our professionals have handled several flatbed tows and are really skilled at providing such services. Every job they handle is marked with precision and excellence.
Round-the-clock availability is among the notable features of our flatbed towing services. Homestead Towing provides 24/7 towing services across the Homestead area. We understand the fact that vehicle breakdowns can happen anytime during the day or night. Rather than keeping you waiting, we always have a team prepared and ready to come to your aid whenever you request our services.
Our modern facilities put us at the forefront of providing remarkable tows. The flatbeds are fitted with safety equipment to ensure the vehicle is safely towed to the destination. We also use modern techniques in loading the vehicle onto the flatbed.
Turn to Homestead Towing anytime you have a car breakdown and be assured that your day will get better. We are the best flatbed towing company in Homestead.