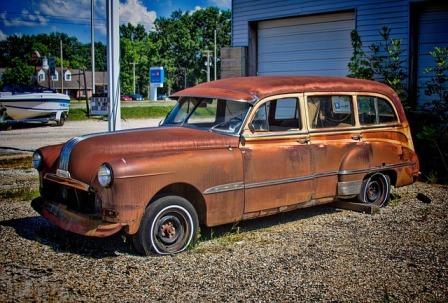 JUNK CARS HOMESTEAD
Junk Cars Homestead – Did you know that the junk car in your garage is actually an asset that you can easily turn into cash? Homestead Towing offers the fastest way of making money from your piece of junk car. Through our services, you will be able to sell your worn-out vehicle for a reasonable amount of money through a simple and straightforward process. Beyond junk car purchases, Homestead Towing also provides free junk car removal services to help you get rid of your old vehicle without much hassle on your shoulder.
With our services, selling your junk car will be simpler than you had ever imagined. The processes are direct and are basically handled by our proficient team. When you call us about selling a junk car, we send our professionals to the site immediately. They begin the process by assessing the vehicle. Every factor that contributes to the general value of the vehicle is considered during the valuation and used to determine the cost. After the valuation is complete, you will be given a copy of the quote and given time to decide whether or not the offer is good enough for the vehicle.
Junk Cars Homestead – We pride ourselves on honesty and openness. The valuation is done transparently and the quote you are given contains the actual figures arrived at from the valuation. We then proceed to make you an amazing offer for the junk car. If you accept the offer, we finalize the process by towing away the vehicle. The tow is done free of cost and the entire process is free of hidden costs and charges.
Homestead Towing deals in a wide variety of vehicles. Whether you own an SUV, a sedan, or even a truck and need to make cash from it, rest assured that we will have a great deal for it. We do not consider the condition of the car when buying or offering free junk car removals. Whether the vehicle had been in an accident and is totally wrecked or it is still in running condition, we will certainly be in a position to offer the appropriate services. We have all the tools and equipment required to successfully tow away the vehicle.
Junk Cars Homestead – Making the process easy on the client is very important to us. The team handles most of the processes including the paperwork and the towing. The only task you will be left with is accepting the offer and receiving the payment.
JUNK CARS HOMESTEAD
Looking for an efficient way of getting rid of the junk car filling up your garage? Well, we have got just the solution for you. Homestead Towing is a local towing company that provides efficient junk car removal services. With our junk car services, you will be able to free up considerable space in your garage by having us tow it away. Getting a vehicle disposal ground around the Homestead region is a rather daunting task. Even after finding the place for disposal, you still have to shoulder the cost of having it towed to the place. These are some of the issues that we endeavor to help you avoid here at Homestead Towing.
The idea of making a good deal of money from an old piece of a car may seem farfetched to quite a number of people. With our services, however, this is actually very possible. Letting go of the vehicle without earning a thing from it may be difficult for some owners. Homestead Towing however sweetens the deal and offers you the option to make cash from the piece of junk car occupying space unnecessarily in your garage. We buy old vehicles and pay good amounts of cash for them. Through our junk car services, therefore, you have the option of making money from the car or having us tow it away and save you the stress of sorting out the disposal process.
We offer junk car services for a wide variety of vehicles. The variety element is incorporated into our services to ensure that you are covered whether you own a junk SUV, truck, or even sedan. We also deal with vehicles of varying models, brands, and sizes. When calling for our services, therefore, you need not worry about the type of old vehicle you own as we will definitely be in a position to provide ideal services.
Keeping the entire process simple is among the things we are committed to here at Homestead Towing. Our clients are important to us and as such, we seek to give them an easy time during a junk car removal. Every process of removal is handled by our professional and capable experts. they take care of the paperwork and tow away the vehicle soon afterward. The condition of the vehicle does not in any way influence our ability to offer services. Whether the vehicle is a total wreck or is still in running condition, you can always be assured of the fact that we will help take the responsibility off your shoulder.
Honesty and Transparency are the governing principles of our operations. Prior to making an offer to a junk car owner, we have our experts assess it and give an approximate value. We assure vehicle owners of great deals on their vehicles. We are an efficient and proactive company that responds to clients swiftly. The free removal services we provide make it easy for clients to dispose of of their vehicles.
Get in touch with us any time you seek swift junk car removals and let us provide proficient solutions.