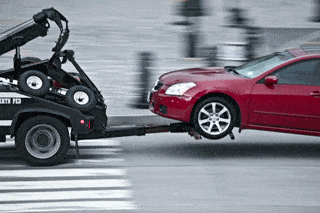 Tow Away Homestead
Tow Away Homestead – The best way of preventing unpleasant encounters with drivers that park illegally on your property is by setting up a tow-a-way zone. Once the tow-away zone has been installed on the premises, you reserve the right to have any vehicle that is parked on it towed away. At Homestead towing, we fully understand the challenges property owners face whenever illegally parked vehicles are blocking their driveways, entrances, or fire exits. It is for this that we have developed the tow-away services to help you handle such incidences.
Homestead Towing provides comprehensive tow-away zone services to ensure that the client takes a back seat throughout the entire process. Our tow away services range from design and customization of signage, installation of the signage, and providing the actual tow away services. After installing the signage, we conduct regular patrols on the property in search of vehicles that are illegally parked on it.
Tow Away Service
Our towing services come with quite a number of benefits for the client. Besides the setting up of the tow-away zone, most of the other services come at no cost to the owner of the property. Illegally parked vehicles are towed away at the expense of the vehicle owner. As our client, all you will need to do is inform us whenever there is illegal parking on your premises and we handle the rest. Homestead Towing is also a local company that is based right around the block. The speed with which we respond is therefore fast as are the tow away services. For easy access to clients, we have our towing experts moving around the city most of the time. The chances of finding a technician close to you are therefore high.
Tow Away Homestead – Maintaining high levels of reliability and ease of access to our services is very important to us. We do our best to always be there for the client whenever they need our services. We always have the towers on call to respond to your call for tow away services. We also cover the entire Homestead region making us the ideal company to turn to for your every tow away zone service needs.
While we seek to satisfy the needs of the client, we also take a keen interest in finding an amicable solution to the problem. We handle the entire tow meticulously to ensure the vehicle is in perfect condition when the owner comes to collect it. This way, the client's property is freed while the car owner is saved additional repair expenses.